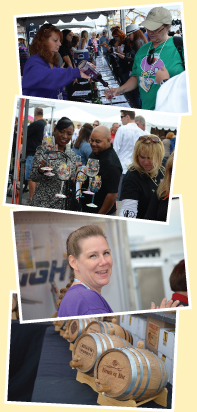 Wine on the Beach postponed to 2021
With deep regret, Wine on the Beach is postponing the 2020 event, scheduled for September 25 & 26, until 2021.

Although we had made plans to double the footprint of the festival and add more socially distanced beach furniture on the shore, it is impossible to stage our event responsibly at this time. As we planned for the new paradigm we hoped to follow this year, we developed a number of features that will make the 2021 event even better than ever -- including participation of nearby out of state wineries. So we can look forward to a larger festival next year, in terms of physical space and number of wineries.

Tickets purchased for the 2020 Wine on the Beach will be refunded thru Eventbrite.

"We will all miss our annual gathering on the shore, We are proud that Wine of the Beach has become an annual reunion for so many families and friends. But we have made this responsible decision and look forward to working with Ocean city next year for an even better event."