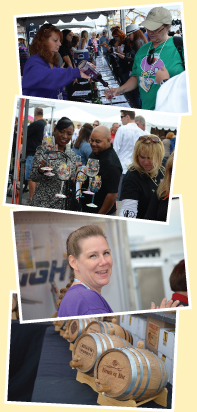 Wine On The Beach
Welcome to the 21st annual Wine Fest at the beach featuring wineries from the East Coast of the United States. Micro-Brewed Beers, Delmarva Cuisine, Quality Arts and Crafts, and Local & Regional Live Music will be focal points of this year's event.
Event Dates
Friday, September 30, 2016 - 11 a.m. to 7 p.m.
Saturday, October 1, 2016 - 11 a.m. to 7 p.m.
ADDITIONAL INFORMATION WILL BE POSTED SHORTLY. PLEASE CHECK BACK FOR MORE DETAILS ON THIS YEAR'S EVENT.