News & Media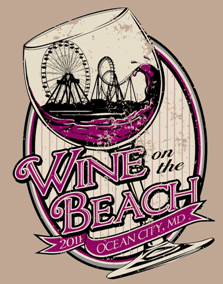 "Wine on the Beach"
MID-ATLANTIC WINE FESTIVAL
Wine on the Beach festival launched in 1994 as a vehicle to introduce the naiant Maryland Wine industry to the Delmarva region and extend the beach season into the fall. Since then, the inlet festival/beach party has become an annual tradition among family and friends who enjoy learning about Maryland wines, tasting new products and stocking up with favorites.It has also become a special occasion event for class reunions and bachelorette parties, among others.
This year, wineries will bring more varieties and volume to meet increased demand for their products.Unlike most wine festivals, Wine of the Beach diversified its adult beverages to include Maryland craft beers. New in 2019 will be Anheuser Busch products, including the popular Land Shark Lager. These may be purchased at our Beer truck by the stage.The festival has also expanded its footprint, with more beach area and picnic tables to enjoy food and wine on the shore.
Popular regional bands on the oceanside stage have been favorites since the beginning. Bird Dog and the Road Kings, one of the festival's biggest attractions, are headlining, as they have every year. Delmarva cuisine and an array of artists and craftsmen will showcase Wine on the Beach's distinctive brand. Since the beginning, Wine on the Beach has partnered with local sponsors and non-profits who benefit from the association. The Cricket Center, Worcester county's Only Child Advocacy Center.
Hours of the festival are Friday and Saturday 11 a.m. – 7 p.m.
Be sure to follow us on Facebook and Twitter for updates!
Christina Nokes
Event Coordinator
Winefest.com