News & Media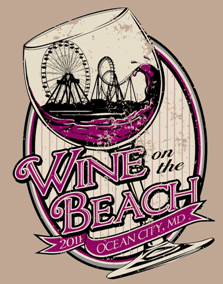 "Wine on the Beach"
MID-ATLANTIC WINE FESTIVAL
Maryland Wineries, more craft vendors and fine artists, regional food and improved access to the oceanfront festival combine to make the upcoming fall classic the best by far. It promises to be the most enjoyable yet.
Wineries from Maryland, will be bringing a full range of products for festival-goers to sample and purchase -- by the glass, bottle or case.
As attendance continues to grow, organizers have scrambled to keep the lines moving and reduce waiting. An improved festival layout and better admission procedure promises to facilitate entrance and enhance the festival experience.
Online ticket sales are offered at a reduced price, advance tickets are available at the festival website http://winefest.com/.
General admission includes a souvenir wine glass, sampling tickets, and on-stage entertainment. Perennial favorite Bird Dog and the Road Kings will perform both days, along with other regional bands.
No one under 21 years of age is admitted without a parent. For advance tickets and hotel information please call 1-800-OC-OCEAN or simply drop by the visitor's center adjacent to the Convention Center to purchase your tickets in advance.
For additional information call the Wine Line at 1-410-280-3306 or visit our website at www.winefest.com for a discount coupon.